Rattan Bag (Medium) - White Braids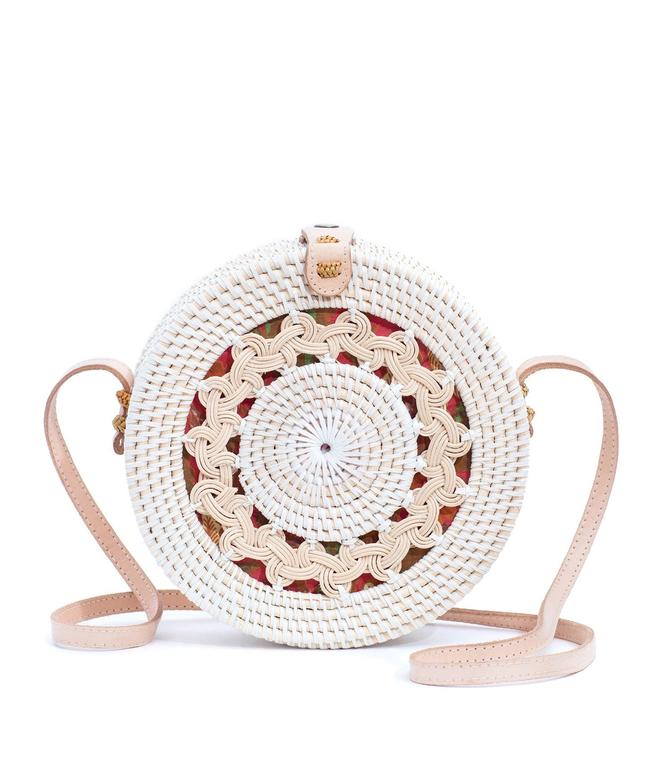 Rattan Bag (Medium) - White Braids
Material: Rattan and Leather
Measurements: 7 3/4" x 2 7/8" (diameter 7 3/4") // 20 cm x 7,5 cm (diameter 20 cm)
Strap drop: 22,5" // 57cm

A stunning braided feature adorns this simple, classic rattan bag to give it an understated yet unique style. This bag is a great way to set yourself apart from the crowd without standing out too much. No matter what you're wearing, this gorgeous bag will complete the picture. The storage room is deceptively large, meaning you can carry everything you need without a hassle.
Handcrafted in Bali by a local artisan, this piece carries with it the warmth of the Balinese spirit.
Please Note: The bag is 100% handmade. Therefore, the appearance and the size may vary slightly due to the handcrafted nature of the bag. Furthermore, the color of inside material may differ.
Only 2 available